*** MooCow take home 3rd place pork at the American Royal***
*** MooCow takes Reserve GC at Bonner Springs**
*** MooCow takes first in Ribs at Marysville, Ks***
*** MooCow takes first in Pork at Sam's Club***
***MooCow takes home Grand Champion at Winter Q in***
Great Bend, Ks. Feb 24th
***Moocow helps out with Operation BBQ Relief in joplin, Mo***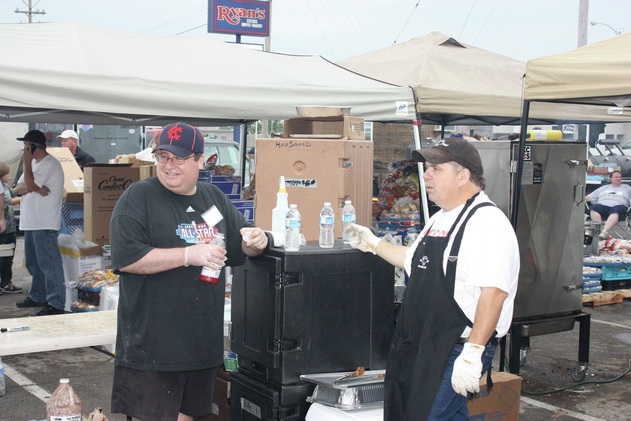 ---
***Moocow helps feed the troops at Whiteman AFB***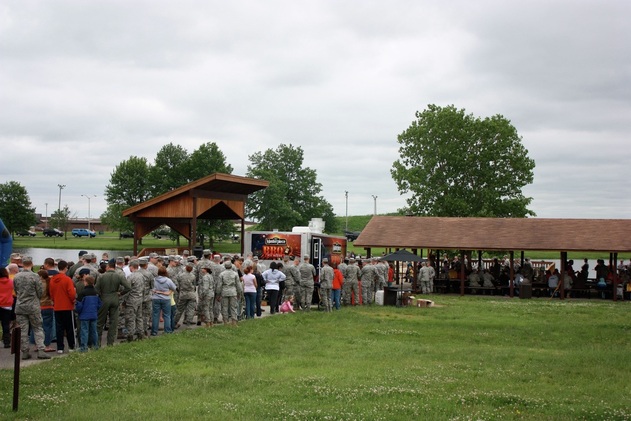 ---
***MooCow repeats at Belton!***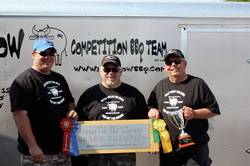 MooCow takes home Grand champion at Belton, Mo for the second year in a row. We were 3rd in chicken, 1st in ribs, 5th in pork, and 8th in brisket. We were also 2nd in dessert and Caden won kids Q in his age group. This was only the second time cooking on our new cooker and we could not have been more excited!

---
The second graduating class from the Make it take it drum class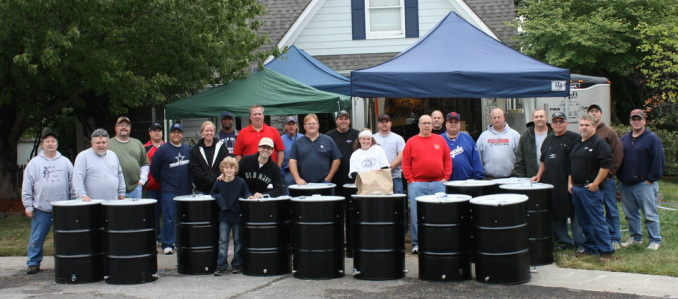 The first graduating class from the Make it take it drum class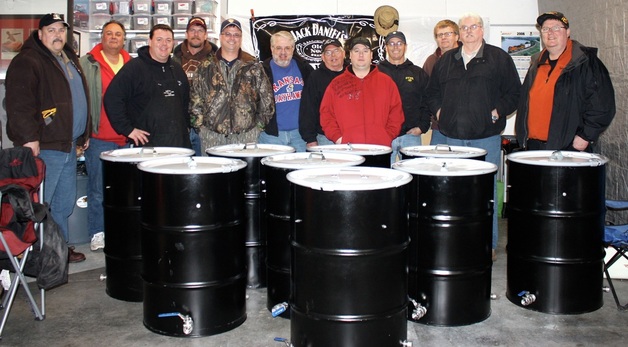 ---
Moocow take 1st place in dessert at the Jack World Championship

MooCow take 1st place in dessert and 40th out of 80 of the top teams in the world at the 2010 Jack Daniels invitational world championship BBQ contest.

---
A great finish at the American Royal

MooCow to part in two contests this last weekend, The invitational and the open. The Invitational is made up of all of the teams that won a grand championship in the last year. We finished 53 out of 138 with an 18th in pork and a 33 in brisket. The next day was the open, anybody who wants to enter can. We finished 27 out of almost 500 teams. We got called top the stage for 11th place in ribs. Overall it was a great weekend and we exceeded our goals!

MooCow is going to THE JACK!!!

MooCow was chosen to be the Missouri home state representative at the 2010 Jack Daniels world Championship invitational. It will be held in Lynchburg, Tn the 3rd weekend in October. This is such an honor and are excited to be going down there the same year as several good friends got picked to go.

MooCow BBQ wins Grand Champion at Belton!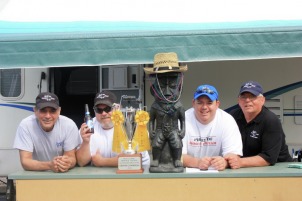 MooCow BBQ competed in Belton, Mo this weekend in there hometown contest. The weekend started off with heavy rain and ended up with all sunshine and smiles. After taking 3rd in chicken, 3rd in ribs, 7th in pork and 5th in brisket they ended up with with the top prize, Belton heritage BBQ contest Grand Champion!Along with this comes with an automatic invitation to this years American Royal Invitational contest and next years GAB Invitational. It also make us eligible for a draw for the Jack Daniels world championship in Lynchburg, TN

---
---
May 1st
MooCow BBQ takes Grand Champion at Belton 2010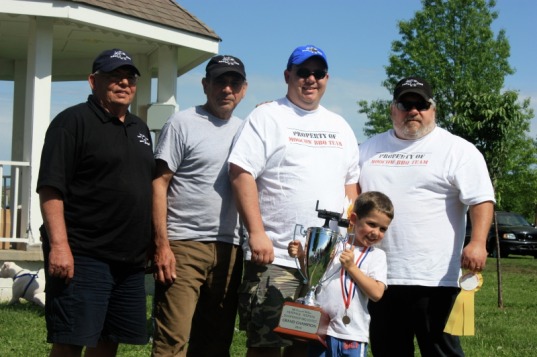 ---
May 1st


Caden Petzold takes home 2nd place Kid's Q at Belton

---